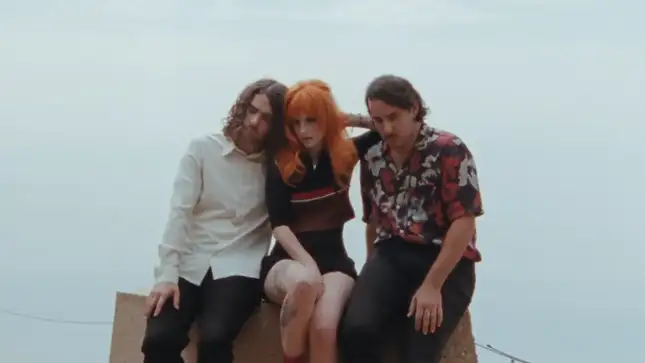 Remember when artists used to release new music? Nowadays it seems like everyone just wants to re-release their old stuff. Taylor Swift may be the biggest name in the game (in any game), but others are following suit. Take Paramore, whose album This Is Why isn't even a full year old and is already being remixed, reworked, rewritten (and yes, by nature, re-recorded), and released on October 6.
Announcing the new/old album on social media, the band posted, "We've long wanted to recognize the connection we have with some of the artists who've influenced us as a band and/or who have cited our band as an influence." Call it This Is Why (Not Paramore's Version). Or call it by its actual name, Re: This Is Why. "Re: This Is Why is almost a remix album. Some of the songs have been remixed sort of classically, while others were reworked or rewritten. It's incredible to hear all our worlds colliding."
Paramore has been hinting at something This Is Why related for the last week, starting with a cryptic iPhone note that included dates with questions, like "10.2 - Why Is This?" and "10.6 - Is This Why?" (Based on today's news, the questions presumably referred to the announcement and the album itself.) The group has also been sharing snippets of songs on Discord. Per The Line Of Best Fit, those tracks have so far included covers of "Liar" by the xx's Romy, "Thick Skull" by Julien Baker, "You First" by Remi Wolf, "Figure 8" by Bartees Strange, and "C'est Comme Ça" by Wet Leg's Rhian Teasdale.
The band, which consists of Hayley Williams, Taylor York, and Zac Farro, teased in their Instagram comments that Re: This Is Why would also feature "(+1 b-side)," so presumably at least one track will actually be Paramore. This Is Why was the Grammy-winning group's first album together in six years, following 2017's After Laughter.