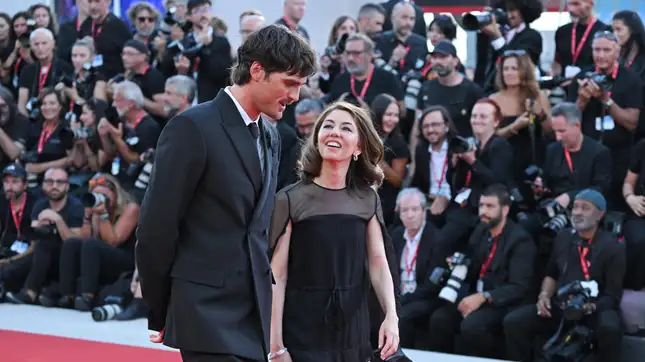 Pickleball is the hot old craze that's inexplicably sweeping the nation, attracting everyone from "people who are bad at tennis" to "people who are too good at badminton," and Sofia Coppola recently told The Wall Street Journal that she was almost forced to cash in on that trend in order to make some extra money for her new film Priscilla. Coppola explained that the movie's budget was so "strained" during production that she actually thought about raffling off a pickleball game with star Jacob Elordi—who plays Elvis in her movie, opposite Cailee Spaeny as Priscilla herself.
Surprisingly, there won't be any Elvis songs in "Priscilla"
The thing is, it doesn't sound like Elordi was ever particularly on board with that plan. Coppola said that "he can play pickleball," which presumably means that he has functioning internal organs (we're just razzing you, pickle-heads), but she strongly implies that this was all her idea and that he was only tolerating it at the most.
"He was a good sport," she said of the idea she had about raffling off a game with him, adding, "he indulged me, even though he's not an enthusiast." That seems to imply that she likes playing pickleball and that he politely agreed to play with her, and she considered capitalizing on that by getting him to play with some rich Euphoria fan. Hey, show biz is tough. Sometimes you've gotta play a fad sport that you're good at but don't really like in order to get a couple of extra bucks so your director can finish a movie.
Anyway, Coppola didn't end up having to raffle off any pickleball games and the movie got finished. Variety notes that it got good buzz out of the Venice Film Festival, with Spaeny winning Best Actress at the fest. Priscilla will be in theaters on November 3.