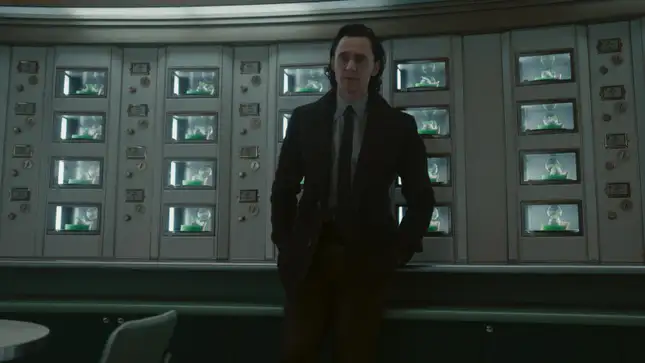 The arrest of and allegations against Jonathan Majors have more or less derailed his once-promising career. Since March, when he was first arrested on domestic violence charges, followed by numerous cases of assault and abuse in subsequent months, he has been dropped by his managers, publicists, the Met Gala, an ad for the Texas Rangers baseball team, and a recruitment campaign for the U.S. Army. However, one company steadfast in keeping Majors on the screen is the Walt Disney Corporation.
Gugu Mbatha-Raw spills on season 2 of "Surface" and "Loki"
Disney and its ever-expanding Marvel Cinematic Universe are in a tough spot. Majors' Kang the Conquerer is the central villain of the current phase of superhero movies (known among fans as "Phase Flop"), having appeared in Ant-Man And The Wasp: Quantumania and the first season of Loki before his arrest. In a new interview with Variety, Loki executive producer Kevin Wright assures fans Jonathan Majors will return for season two.
Because the upcoming season "is the first Marvel series to never have any additional photography," Majors' arrest had no impact on shooting, which wrapped in 2022. "The story that is on screen is the story we set out to make," Wright says. "We went out there with a very specific idea of what we wanted this to be, and we found a way to tell it in that production period. It's very much what's onscreen on Disney+."
Disney and Marvel have a lot invested in Majors, who, unlike previous baddies Thanos, Ultron, and Jake Gyllenhaal's Mysterio, isn't a CGI creation. Even if Marvel could replace his performance digitally or practically with Tig Notaro, the allegations only came to light after the release of Loki season one and Ant-Man. For his part, Wright says there hasn't even been a discussion about replacing the actor because "it felt hasty to do anything without knowing how all of this plays out," says Wright. Of course, it is a little wild to not even humor a contingency plan at this point but go off.

Though Jonathan Majors has maintained his innocence, the concern surrounding his celebrity continues. His domestic violence trial has been delayed three times, and it is currently set to begin on October 25, just ahead of the premiere of Loki's fourth episode. How his trial will affect viewers' impressions of the season remains to be seen, but most weren't impressed by this very real video of Majors breaking up a fight.