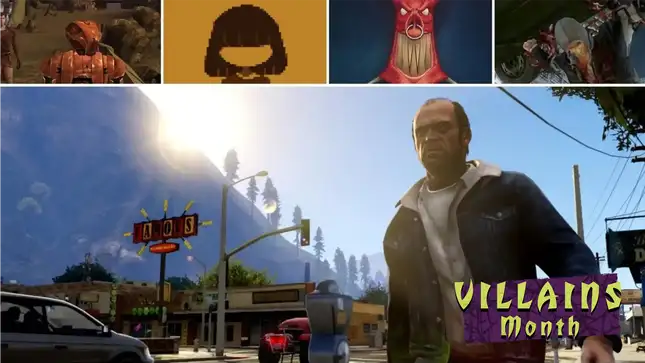 As the saying goes, it's good to be bad. At least, it is in video games, where you don't just have to watch terrible, villainous things happen to the people on the screen: You can do them all yourself!
Games have been letting players exercise their ids as the bad guy for decades at this point, dating back at least to 1987's Wizardry IV—which flipped typical computer RPG conventions by letting you take on the role of the evil wizard Werdna, so he could dish out retribution against all those dungeon-crawling do-gooders who kept foiling his plans in the first three games. Since then, the practice has only expanded, to the point that there are now whole sub-genres of video games where players can take on the part of iconic baddies like Jason, Leatherface, or the titular Evil Dead, and wreak havoc on their friends.
But which villains are the best to be? With the aim of helping all you would-be digital sociopaths out there, we've taken a look back at some of the great villain games of all time, highlighting here the ones that let you be truly, magnificently bad. Following your worst instincts in these 10 titles lets you do some truly awful stuff—of the sort that can give even a hardened player, with the blood of a thousand smooshed Goombas on their boots, pause.
And while a few of these games simply drop you into the spike-laden shoes of a typical baddie, we'll admit to being more intrigued by the entries where you don't have to be a paragon of utter digital cruelty. After all, villainy is really a matter of choice, and those games where you, the player, have to pick the option to do something manifestly vile are the ones that really make the evil land.
And now: To villainy!