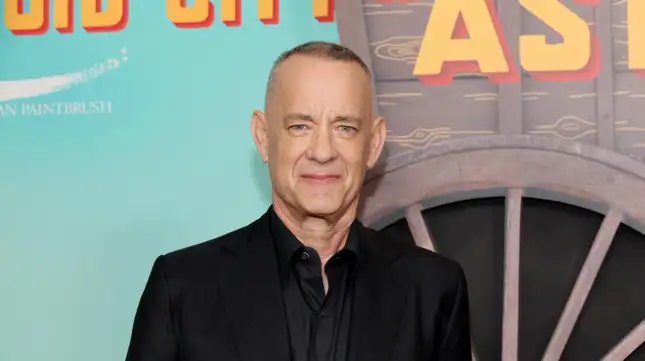 Attention: Tom Hanks does not want you to go to the dentist. Or, if he does, he at least has no interest in telling you how to pay for it. That's the main thing we should all take away from Hanks' latest post on Instagram (via Variety), where he denounced an ad of some sort going around that features an AI reproduction of him selling dental insurance. "BEWARE!!," he says, "There's a video out there promoting some dental plan with an AI version of me. I have nothing to do with it."
Tom Hanks knows he's made some bad movies
Joking aside, the real takeaway of this is that The Machines have found a way to replicate one of the most beloved representatives of mankind, and they're using it to… sell dental insurance? Or, more likely, they're using it to sell some kind of scam posing as dental insurance, which makes sense because scams are the only thing you can really sell with AI since AI tech like this—copying the image or voice or work of a real person—is always nothing but a scam.
This, of course, is the kind of thing that striking SAG-AFTRA actors are trying to get in their new contract with the AMPTP, since it would be horrible and gross if a major studio released Dental Plan: The Movie with an AI Tom Hanks in the lead, but the fact that it's not a movie studio doing this is proof that we all deserve some kind of AI protection.
Wouldn't it be unnerving if you were scrolling through your feed and it was your face and your voice selling dental insurance to you? Or if your work and your words were manipulated by an AI to say or do something that you never intended and that you never agreed to? Or if you were a dental plan advertising personality, and you spent your whole life working toward being in an ad for dental plans on Instagram, and then you see these major companies throwing money at an AI Tom Hanks rather than investing in real people like you who can actually do things and make things? It's funny to think of Tom Hanks having to tell people that he's not randomly pitching some scam on Instagram, but AI-generated "content" like this is an enemy of culture and humanity. This shit sucks.